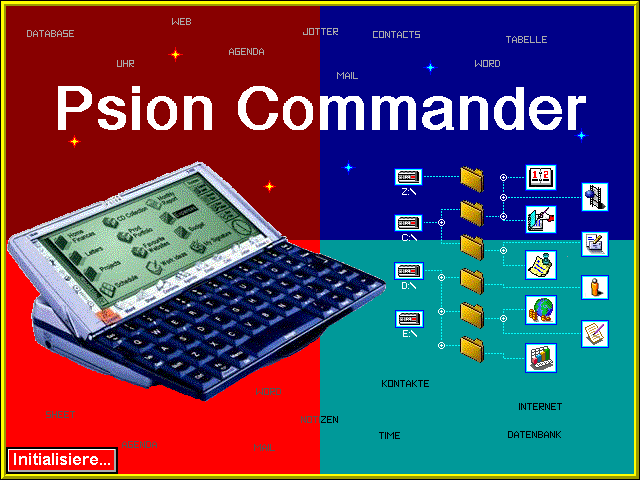 Psion Commander has moved to new locations. Perhaps it will take some time to get everything up, so please be patient. FreEPOC will be the port for english speaking users, whereas PsionWelt is taking over the german part. Many thanks to both for supporting Psion Commander!
Additionally I'd like to thank the following people for their efforts during development. They have done a great job and Psion Commander would have been not possible at all without them!
Nikolai Antonov

Ralf Cirksena

Marcus von Cube

Dominik Eng

Thomas Gruber

Markus Heinermann

Thomas Ullrich

Rolf Vonau

Edo Vucurovic

Egon Widmer
But even if Psion Commander has now reached a very stable and reliable stage with Version 1.00 there are still things that can be improved. So if you like to contribute to this OpenSource project join the mailinglist.
subscribe PsionCommander-subscribe@yahoogroups.de
unsubscribe PsionCommander-unsubscribe@yahoogroups.de
send mail PsionCommander@yahoogroups.de